About Orlando, Florida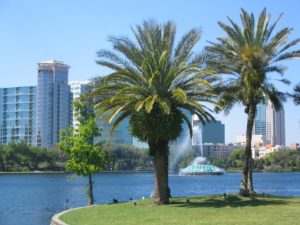 Orlando is home to more than two and a half resident, making it the 24th largest metropolitan area in the United States. The City of Orlando is nicknamed "The City Beautiful," and is also known as "The Theme Park Capital of the World." It is one of the world's most visited tourist destinations with famous attractions such as Universal Orlando Resorts and Walt Disney World. Like any other major city, Orlando grew rapidly. It is also home to the University of Central Florida, which is one of the most sought after universities. Orlando is the headquarters for growing companies like Tupperware. With a growing business, employment opportunities opened up paving the way to people moving from one place to another with better opportunities in hand.
Moving company or movers
When opportunity knocks, you don't think twice. You pack up everything and follow your dreams. It is easier said than done. Moving from one destination to another is a hectic job. It requires a lot of time and energy. Movers or moving companies make it easier to move. The services provided by them vary from one moving company to another. While some movers cater to interstate needs, others cater to the local needs. There are some reputed movers like First Class Moving and Storage in Orlando, who cater to the needs of all, from coast to coast / interstate to residential and commercial.
Cost of moving locally in Orlando
Orlando ranks as the fourth most popular American City to reside in. Residents feel proud to call it home and are unwilling to move out. Most residents prefer to move within Orlando. The cost of moving locally in Orlando varies from one moving company to another. The cost is derived based on several factors:
The weight and volume or the bulk of items to be moved
Packing services offered by the moving company
Amount of moving supplies needed (boxes, wardrobe containers, moving fine art, tape, packing material such as bubble wrap and newsprint paper, etc.)
Distance between the pick-up and drop destination
Are you storing your items for any length of time with the movers?
Services chosen by the customer
The type of item to be moved
Type of insurance coverage
Time of the move (off-season and peak season)
Your destination is the biggest factor that will determine the type of moving company you will need to hire. Different rules and regulations govern movers who provide services intrastate and interstate. While the state's transportation department oversees intrastate movers, interstate movers are governed by the U.S. Department of Transportation's Federal Motor Carrier Safety Administration. Local moving is any move within the state, under 100 miles and are charged on a per hour basis.
Cost of moving special items
Heavy and bulky items take up a lot of space in the moving truck. They are often hard to handle. These items may need a crane to lift and/or extra hands to load, incurring extra charges. The customer is charged extra for such items that include
Piano
Pool Table
Motorcycles
Lawn movers
Extra-large furniture
The customer may need to hire a separate service to move vehicles depending on your move distance and if the vehicle is drive-able or rode legal. Professional car-shipping companies cater to such needs. They charge according to the distance traveled to deliver the vehicle. Other than professional car-shipping companies, the customer can also rent a car-transport trailer which usually costs several hundred dollars.
Moving to or out of the Central Florida | Orlando area? Get a FREE Moving Quote! Call 800-297-6683. Moving services locally and across the United States.