When you need home movers near me,

your satisfaction is our No. 1 concern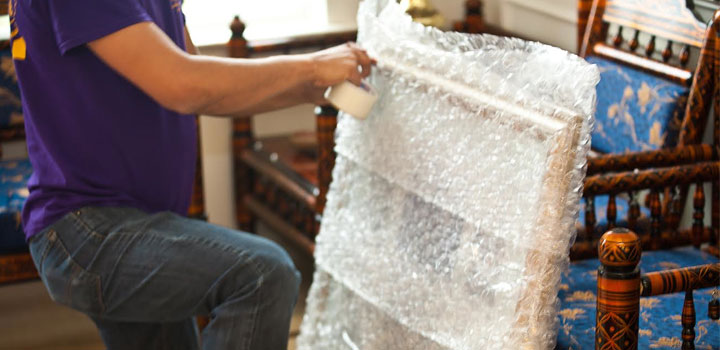 With 1st Class, every home move goes through the same process. It starts with a discussion with your home moving and storage company who goes over every detail of your home move, including special instructions. From there, you get a fair and accurate estimate for the cost of your home move. Once all is decided, we get everything set. We can do all of your home move for a flat fee or an hourly rate, your choice.
Reasons Our Customers Love 1st Class Home Movers:
Dedication. Our home movers are smiling full-time employees. We never use day labor.
Trust. Our home movers show up when we say we're going to show up. Guaranteed.
Safety. We're in the safest 1% of moving companies in the United States (and maybe the world)!
Class. We go the extra mile for every part of the move. From the first call to the last box.
On the day of your move, our team of qualified and trained home movers arrives on time and ready to go. We can do complete packing and unpacking of your belongings. Our staff will prepare your floors with runners and guards to prevent damage to the old and new homes.  The movers offer free disassembling and reassembling of furniture and free pad-wrapping for all furniture items. We even protect corners, floors, and door jams at both locations.
Most of all, your belongings are treated with care from the moment our team arrives to the moment we complete your move.
Special Services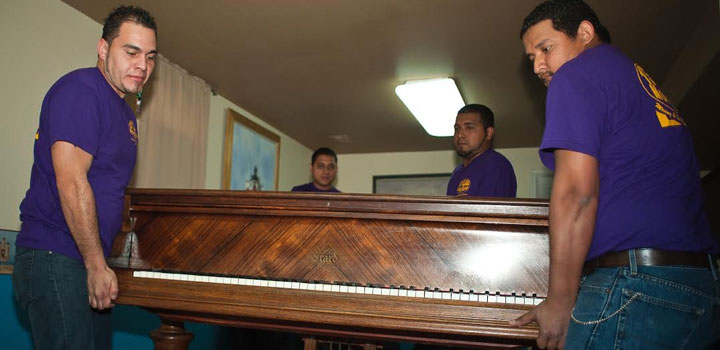 1st Class home movers will move a variety of items that most moving and storage companies will not handle. They include:
Pianos: we move pianos of all sizes, from grand to digital. Your piano will be specially wrapped and protected, and we move them to any room in the house, including upstairs.
Antiques: our specialty is moving valuable antiques, including furniture. We've developed a system to ensure your antiques are moved and stored safely and properly.
Pool Tables: we disassemble and move pool tables of a variety of sizes. Even if we don't move your whole home, we can move your pool table.
Hot Tubs: whether your hot tub is for two people or 12 people, we can move it. We can move any hot tub up to 3,000 pounds.
Custom Crating: we build custom wood crates for items that need special attention when moving, including:

Art-work, mirrors and paintings
Statues
Baby-grand pianos
Antique furniture
Glass, marble and granite table tops
Vases, lamps and chandeliers
Other delicate, fragile and valuable items

Safes: we have spent hours training our employees to move safes of nearly any size. We also utilize special equipment, including heavy duty dollies, hydraulic lifts, and electric stair climbers to move your safe
Swing Sets: don't leave your kids' fun stuff behind. We offer reasonable rates for disassembling and moving swing sets, trampolines, and even above-ground pools.
Grandfather Clocks: it doesn't matter if your grandfather clock is brand new or a family heirloom; moving it is second nature to us. Our standard service includes removing the weights, pendulum, and other internal parts, wrapping and protecting the clock, and reassembling it at your destination.
And Much more