Over 25 Years of Experience

serving your moving needs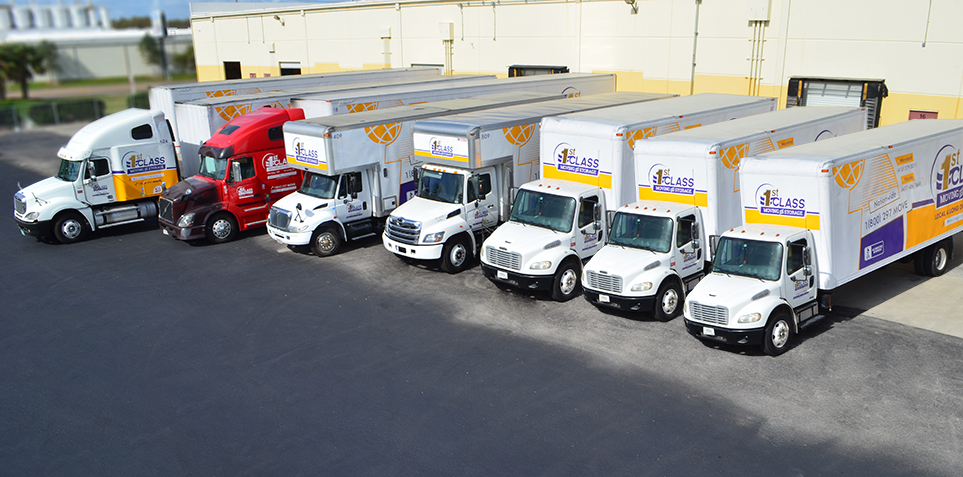 It all started when our founders were working for some of the big chain movers and realized the decision makers were more interested in the bottom line than actually caring for customers. They realized there was a better way to do business, a better way to make moves as painless as possible, a better way to serve. That was in 1995.
Now, 1st Class Moving and Storage is one of the fastest-growing, family-owned moving and storage companies on the East Coast.
Why? We blame our wonderful customers.
More than 95 percent of our business is based on word-of-mouth or business referrals. Thank you all for your trust.
We believe we earned this trust by taking extra steps and extra care without charging extra dollars. That's why our customers refer us to their friends, and it's why more than 200 real estate agents refer us as well.
Looking for More Reasons to Give Us a Call?
1st Class is a family-owned business with 27 years in the industry. We simply do moves better.
We have locations in Maryland and Florida giving us range and ability far beyond typical small movers, but while still providing the small business personal service you want.
Every quote is given in writing and comes with our industry-leading guarantees.
We boast a less than 0.5 percent claim ratio – the lowest ratio in our industry.
We have a fleet of late-model vehicles that are maintained regularly to minimize breakdowns and delays.
All of our vehicles are tracked using a state-of-the-art GPS tracking system that shows their progress at any time and within a 10-feet radius. What does this mean to you? Safety of your valuables and instant knowledge of schedules and arrival times whenever you want it.
We guarantee in writing our on-time pickup and arrival: 100 percent on-time pickup, 99.5 percent on-time delivery.
We are a one-stop shop for all of your moving needs. We offer residential and commercial moving across the street or across the country; one chair or an entire office building.
Don't forget our in-demand storage facilities, packing services and any kind of moving supply you can think of.