Married and Moving: Some Tips for Newlyweds!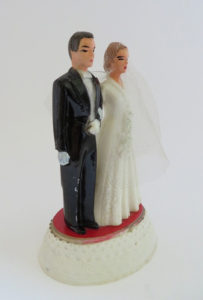 Planning your move into your shared future home doesn't have to be stressful, however, with a little advanced planning and forethought. Even if it takes some time away from the fun stuff—like planning a wedding—taking the time to really think about what you need, and what you want, in your new home in advance can make the whole process go much more quickly with a lot less stress.  So whether you are planning to make the move before the wedding so you can settle into your new home immediately or whether you are going to move once the excitement of the wedding is over, thinking through these simple to-dos will ensure that you start off your new life on the right foot!
Plan for space and budget
Starting off your marriage on the right foot means being honest about important—but sometimes difficult—topics like money and space. It's critical that you discuss how much money you want to devote to housing and how both parties will be contributing. But it's also important to think about how much space you need. A cozy one-bedroom might sound romantic and fun, but at the same time, everyone needs a place where they can get away for a while. Make sure your new home has enough space for both shared comfort and—if possible—a little privacy!
Make an inventory
You both have stuff, probably more than you really need and probably a lot that overlaps! Several weeks before your intended move, both of you should itemize all of your belongings and then compare the lists. When it comes to multiples of the same item, you will need to decide which to keep and which to discard, especially if space in your new home is limited. However, it's important to think of this as an opportunity: if you can't agree which couch or dining room table to keep, maybe sell them both and buy something new that you both really love!
Don't move what you don't really need
This can also be an opportunity for you both to organize your belongings and clean out what you don't really need or want anymore. After all, there's no sense in moving potentially heavy boxes of things that will just end up stuck in a back corner of the attic or basement. So save yourself some effort—and probably some money—and donate, sell, or throw away anything that you won't use in your new home. And this is especially important if your new, shared space is small or has only a limited amount of storage.
Consider hiring professional movers
Having big moving parties with friends was fun in college, but as you get older, as you accumulate more things, and those things become more valuable, it may be worth it to hire a professional moving company instead. A full-service moving company—like 1st Class Moving and Storage—does more than simply load and unload your boxes into a truck. Instead, a moving service will help you through each stage of the moving process, including packing and unpacking. This is especially important if you are moving fragile and expensive valuables such as large TVs and electronics or wedding gifts such as china and crystal. A professional mover assumes responsibility for these items and has special equipment and techniques designed specifically to safeguard these important items.
Contact 1st Class Moving and Storage for All Your Moving and Storage Needs
1st Class Moving and Storage is a family-owned and -operated, white-glove moving and storage service with offices in Baltimore, MD and Orlando, FL. Our goal is to help you get wherever and whenever you need your life to be, with class! We ship locally or coast-to-coast, and offer both commercial and residential services.
Moving to or out of the Central Florida | Orlando area? Get a FREE Moving Quote! Call 800-297-6683. Moving services locally and across the United States.