Helping your family move 

with ease and without stress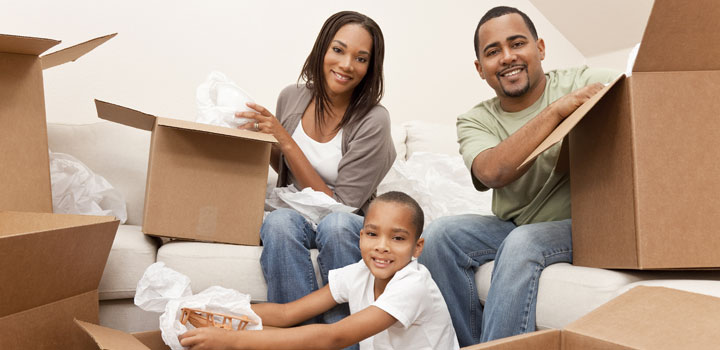 1st Class Moving and Storage has over 25 years in the moving industry, so we have answers to questions you might have before, during, and after your move. We have dealt with many different situations related to packing, moving, house settlements, walkthroughs, and overnight storage, just to name a few.
Moving Tips
As you start your process, here are some tips for you to get things going, but remember that we're always here to answer your questions and to give you a step up.
Start early: Most people underestimate how much they have and find themselves rushing to pack everything. Starting your planning and packing process early is the best thing you can do. To help figure out how much time you might need, it takes approximately four to five hours to pack a dorm room.
Labeling Boxes: By labeling boxes during the packing process, you can make the unpacking process much faster after the move is done. The best way to label is by printing sheets with Avery labels for each room. For added efficiency, you could also use color coding, a different color for each room. If you don't use labels, a Sharpie marker and some abbreviations will work too (MBR for master bedroom, LR for living room, and so on). Also consider writing the contents on the box so you're not hunting for things.
Stock Up: Any boxes or packing supplies you can get your hands on should be stocked up. Since most people underestimate how many boxes they need, we help you out. 1st Class has an aggressive recycling program; we give away our unused boxes free of charge. If you purchase more boxes or moving supplies than you need, we take back any unused items and give you full credit.
Calendar: Keep and follow a moving calendar. Write down what will be packed and when and track your progress every week. For families, try to divide and conquer by deciding who will do what and when it will be done.
De-clutter: One of the best things you can do when getting ready for moving is get rid of things you don't want or need anymore. Sell items on sites like Craig's List to get some extra cash, donate them, or give them away to friends and family.
Make a list: Put aside time to contact utility services to schedule end-of-service dates and final bill details. On the other side, set up start-of-service dates for your new home. Check off each item of the list once you make arrangements.
Avoid Weekends If Possible: We do not charge different rates for moving on weekends at 1st Class. However, we recommend trying to move during the week when government offices, banks, utilities, mechanics, and tow services are open in case you run into any problems or need assistance.
Separate: It's important to separate important documents, like birth certificates and passports, jewelry, medications, family heirlooms, and other important items from the rest of your belongings. If you request the help of the 1st Class team in packing, you'll want to do this so these important items don't get mixed up with everything else.
Moving Wine: Wine collections require special care when moving them. Large collections should be moved in climate-controlled vehicles while small collections should travel in a car or van. Avoid moving wine during extreme summer or winter temperatures (temperature extremes can ruin wine). When packing the wine, get specially designed wine-packing boxes from a wine distributor or a liquor store. If you can't get those, wrap the bottles individually with newsprint, then use dishpack inserts to separate the bottles in boxes.
Think Outside the Box: If you want to save on boxes, pack clothes, towels, linens, and other soft items in suitcases and duffle bags.
Medications: Make sure you have enough while you move. Don't forget to transfer prescriptions to your new pharmacy prior to leaving your old neighborhood.
Change of Address: This is an easy one to forget, but you should do it to make sure you don't miss any mail. It's quite easy to do with a simple visit to the local Post Office or by filling out the form online.
Moving Checklist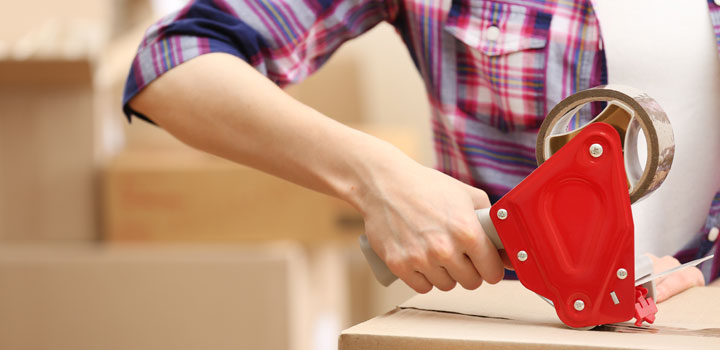 Here's a helpful breakdown of how you want to divide up your pre-moving plans. Following this plan will help before the movers arrive at your home. Feel free to print this information so you can check off items as you go.
6 Weeks Before Moving Date:
Set aside all items that will NOT be moved for a garage sale.
Start packing "off season" clothes and other nonessential items.
Call 1st Class Moving and Storage for a free estimate on moving cost.
Notify magazine subscriptions of your change in address.
5 Weeks Before Moving Date:
Get records of your pet's medical history and immunizations from the veterinarian. Be sure you have an ample supply of heartworm and other preventative medications.
Check with your doctors and dentist for all family records and prescriptions. If you are taking prescription medication, ask the doctor for new prescriptions. In case your medication gets lost in the move, you can obtain replacements in the new city.
4 Weeks Before Moving Date:
Contact the utility companies for refunds of your deposit and set turn-off dates.
Service power mowers, snowmobiles, etc. Drain all gas/oil to prevent a fire in the moving van.
Get your children's school records.
Contact your insurance agent to transfer or cancel coverage.
3 Weeks Before Moving Date:
Plan for storage or transport of your valuables. Set insurance policies and other vital papers aside to be carried in your car.
2 Weeks Before Moving Date:
Empty your freezer and plan use of foods.
Have your automobile(s) serviced.
1 Week Before Moving Date:
Transfer or close all your checking and savings accounts.
Contact 1st Class Moving and Storage by telephone or e-mail to confirm your move.
Arrange for sufficient cash, money orders, cashier's checks or traveler checks to cover moving expenses unless you plan to use Credit Cards.
Empty your safe deposit box.
Have appliances serviced for moving.
Fill out change of address forms and give to the postmaster. You also can do that on the website by clicking on Links for Change Address.
Defrost freezer and clean refrigerator. Use baking soda or crumpled up newspapers to control odors.
Put manuals and instructions on the home you are leaving for the new buyers in a place where they will find them.
Clean rugs or clothing before moving.
Separate cartons and luggage you need for personal/family travel.
Plan for the special needs of your children and pets.
Arrange to have utilities turned on at your new address.
If your house is sold, notify utilities to cut off the day after your moving date. If the house is not sold, leave utilities on and arrange for lawn maintenance until it is sold.
Moving Day:
Make sure that 1st Class Moving and Storage has your cell phone number in case your home phone has been disconnected. It is important that your mover can contact you on the moving date.
Plan to spend the entire day at the house. Don't leave until the movers have gone.
Carry jewelry and valuable documents, insurance policies, passports and family photos yourself; or use registered mail.
Stay with the moving van driver to oversee everything.
Be sure to tell packers and/or drivers about fragile or precious items.
Take a final tour of the entire house (basement, attic, garage, backyard, bathrooms and every room). Double check closets, drawers and shelves to be sure they are empty.
Approve and sign the Bill of Lading and make sure you get copies of all documents.
Double check with the driver to make certain moving company records show the correct delivery address and all contact telephone numbers possible, including cell phones. Give driver the phone numbers both here and in new community to contact you in case of a problem.
Get complete routing information from the driver and provide him with directions if needed. Make sure you have 1st Class' toll free number in case you need to call while in route.
Lock all the doors and windows. Advise your real estate agent and neighbors that the house is empty.
Leave all keys with new owner, real estate agent, or neighbor.
Let close friends and relatives know your route, including overnight stops.
Leave garage door remote controls on kitchen countertop. Check above the sun visor of all cars for garage door openers.
On Arrival at New Home:
Obtain certified check or cashiers check necessary for closing on your new home.
Check on service of utilities at new address.
Check pilot light on the stove, hot water heater and furnace.
Ask the mailman for any mail he may be holding for you.
Have new address recorded on driver's license, or obtain a new one.
Register your car within five days after arrival in new state to avoid a penalty.
Register your children in school.
Obtain phone numbers for emergencies, such as fire/police, and determine the nearest hospital.
Register to vote.
Don't forget to write 1st Class Moving and Storage to let them know about your experience or simply fill out the online feedback form. We would love to hear from you. After all, it is customers like you that keep us in business. So, THANK YOU FOR YOUR BUSINESS!