Things to Consider when Moving with Babies and Young Children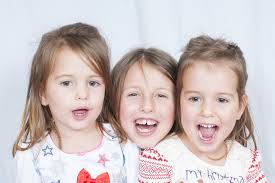 When you were young and single, and didn't really have all that much "stuff", moving was pretty straightforward and easy. Collect a few good (and strong) friends, find someone with a pick-up truck, and buy some pizza and maybe some post-move beer—often, that's all it took. But as you grow older and the amount of "stuff" you own accumulates, moving can get pretty complicated. But the most complicated of all is moving an entire family, especially if babies and/or young children are involved.
Moving an entire family including infants and young children presents a number of additional complications into the moving process, both physical and emotional. As with so much in life, however, a lot of the stress normally associated with moving a family can be reduced with careful advanced planning, good organization, patience, and flexibility. And while having your friends over for a pizza-and-moving party might still sound like a good idea, hiring a professional moving service to help you organize, pack, and move will make your move both more efficient and less stressful.
1st Class Moving and Storage is not a national franchise: we are a family-owned and –operated business, so we understand first-hand the challenges associated with relocating a young family! Whether you are moving across town or across the country, we offer personalized white-glove service designed to make your move as easy on your family as possible. Our moving consultants will work closely with you throughout each phase of the process, from planning your timeline, to providing appropriate packing materials to protect your valuables safely, to getting your belongings safely to your new home, precisely when you need them! So contact us today to speak with one of our first-class customer service providers, and to get a free quote.
Moving with babies
The tough part about moving with infants is that they need a lot of stuff: car seats, special beds, bottles and food, diapers and cleaning supplies, and lots and lots of changes of clothes! And don't forget all those small toys to keep them amused. Yet in some ways, babies are the easiest part of the family to move, because as long as they are with you, babies don't really care that they are moving. The key to moving with babies is to minimize disruption to their routine as much as possible, and ensure that they get plenty of sleep as always. If you are moving across town, this should be fairly simple; if you are moving across the country, you will need to plan your travel carefully to minimize disruptions to your baby's routine as much as possible.
For a complete list of items that you will need to keep with you throughout the move, please visit our website at https://movingwithclass.com/moving-with-children-and-babies/.
Moving with young children
Moving with young children presents a number of special emotional challenges that may change depending on the age of the child and how far you are moving. For instance, young children may not fully understand what a "move" is and may be concerned that they—or their things—will be left behind. School-aged children, on the other hand, may be concerned about integrating into a new school, leaving behind friends, making new friends, etc. Yet regardless of your children's age, being clear about why you are moving (in an age appropriate way) and keeping them involved in the moving process—from start to finish—will go a long way towards helping them weather the move successfully.
Talk to your children about where they are moving, and why. If possible, show them pictures of their new home and their new neighborhood, and if it's close, take them on a tour so it won't feel as strange on move-in day.
Get everyone involved in the packing process. Even young children can help pack and unpack their toys and belongings! This will give children a feeling of control during the move, and help young children, especially, understand that neither they nor their "things" will be left behind.
On moving day, remember safety first! It's important to keep toddlers and young children out from underfoot while the moving team is packing boxes and loading furniture, for everyone's safety. If possible, hire a babysitter who can keep the children occupied during the move-in/move-out process; if not possible, designate a room in both locations that is "theirs" for the day, complete with toys, books, water, and snacks.
Once the essentials are unpacked, focus on getting young children settled into their new rooms first. Let them unpack and choose spaces for their belongings and keep them involved in the process.
And above all, don't forget to celebrate when the hard work is done!
Contact 1st Class Moving and Storage for All Your Moving and Storage Needs
1st Class Moving and Storage is a family-owned and -operated, white-glove moving and storage service with offices in Baltimore, MD and Orlando, FL. Our goal is to help you get wherever and whenever you need your life to be, with class! We ship locally or coast-to-coast, and offer both commercial and residential services. 
Moving to or out of the Central Florida | Orlando area? Get a FREE Moving Quote! Call 800-297-6683. Moving services locally and across the United States.