When moving to another nearby state or a locality on the opposite coast, the whole process tends to be overwhelming. You have to make a list of all the things you wish to carry and visit a nearby store to purchase packing supplies. At the same time, you have to inform the service providers that you will no longer be using their facilities.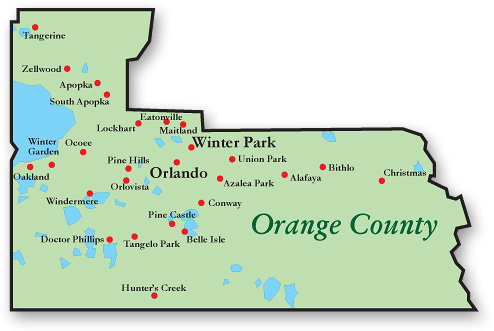 There is a lot that you must do within a short period so that you don't face any problems during relocation. As homeowners understand all the challenges they will face, they always hire the services of a professional moving company. Should you be doing the same when you have to relocate to or from Orange County, Florida? Here are four reasons why you should contact a professional moving company:
Easy to deal with delays
One of the best advantages of getting assistance from movers is that you get access to their storage solutions. When moving, you can never predict what is going to happen.
Sometimes unpredictable situations such as a sudden change in weather can lead to delays. Thanks to their storage solutions, you don't have to worry about your goods, as they are in safe hands.
Make the most of their expertise
While you can save money by moving everything by yourself, you should consider the following of why not to: For starters, you are putting your goods at risk of suffering from extensive damage while relocating. On the other hand, the moving company will know how to pack your products safely and they are insured to be able to fix, replace or reimburse for any damages.
They will use the best standards in the industry so that your items get utmost care during relocation. On top of that, they will fit the boxes for maximum capacity, while taping and labeling them simultaneously.
Save time and money
Wait, if you are hiring professional movers, how are you saving money when you have to pay them? A moving company will ensure that your goods and packed, loaded and reach the destination in one piece. As a result, you won't have to think about replacing damaged goods. They will relocate your items via the quickest route which helps cut down on the relocation time. On top of that, the movers will unload the items in your new home. All these benefits translate into money and time saved.
Stress-free experience
When you have to relocate, it is a stressful experience because you have to get all your furniture and misc items ready to move. With a professional moving company, the entire process of getting your items to your new house is a piece of cake. They will come to your property and assess the situation. On moving day, they will come with all the equipment to pack your goods safely.
The advantages of hiring professional movers when you want to relocate will make the whole experience smooth. If you are looking to move to or from Orange County, Florida or surrounding areas, you should get in touch with 1st Moving and Storage. Whether you want to relocate from coast to coast or interstate, commercial or residential, you will have the experience for you!
Moving to or out of the Central Florida | Orlando area? Get a FREE Moving Quote! Call 800-297-6683. Moving services locally and across the United States.