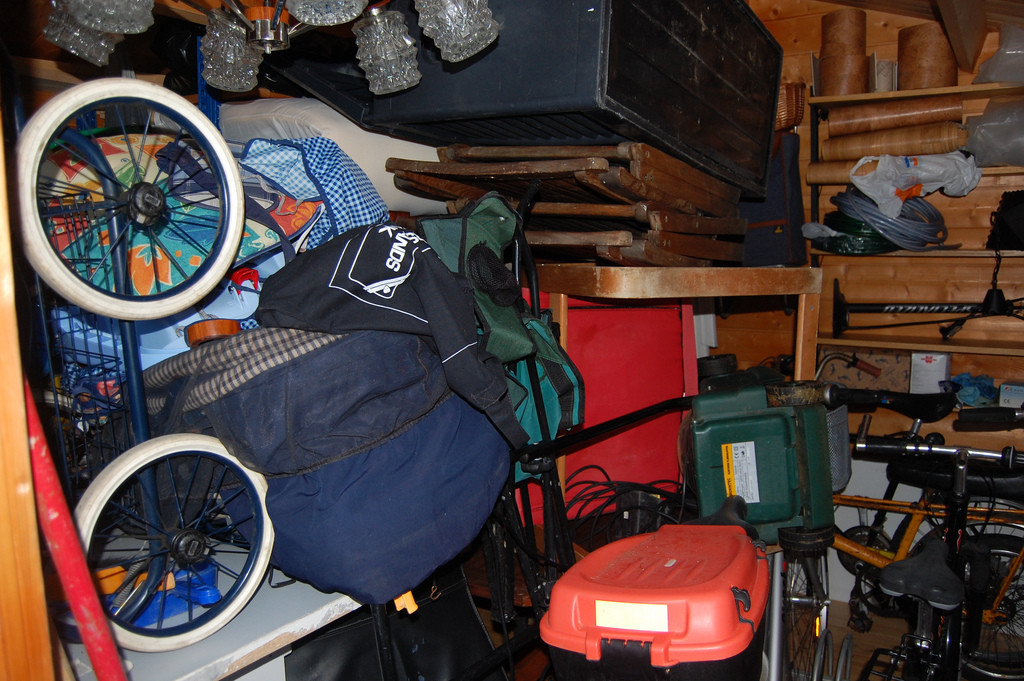 As movers in Orlando, we know how hard getting rid of stuff can be. It becomes especially difficult when your possessions have sentimental value. But we all know that come moving time, getting rid of clutter can have a very positive impact on your move.
De-cluttering your possessions before you move can save you time on packing and unpacking. It can also save you money on moving supplies such as boxes and tape, as well as labor. Getting rid of unnecessary items is an important part of the moving process, so how do you do it?
If you plan on selling your clutter then you should start more than a month in advance. You aren't going to have much luck getting rid of stuff the day before your move. You can easily post items to Craigslist or eBay, and pick a weekend to hold a yard sale.
Yard sales double as fantastic social gatherings. Invite some of your close friends over to help with the yard sale, and make a day of it. They might even be willing to take some of the unwanted items off of your hands.
If you can't find anyone to take the remainder of your unwanted items, or if you are feeling especially charitable, you can always donate. Places like Goodwill or the Salvation Army are excellent resources for people trying to get rid of their unwanted possessions.
If your problem with de-cluttering stems more from nostalgia, a very common excuse for holding on to things, than we have a solution for you. Simply take a picture of the item in question on your phone or with a camera, and the item will be preserved forever. You're better off having the unnecessary item taking up digital space than physical space. As movers in Orlando, we know de-cluttering can be tough but we've seen it work time and time again. 
As for the rest of the items that you do want to move with, call 1st Class Moving and Storage for expert quality moving services. We will transport your treasures across the street, or across country, with professional efficiency and caution.
Call 1st Class Moving & Storage at (407) 986-3978 for a free quote today!