Not only is 1st Class Moving And Storage a professional moving company, but some of the members of our management team also recently moved as well. So we decided to share the tips we used for making our move go smoothly.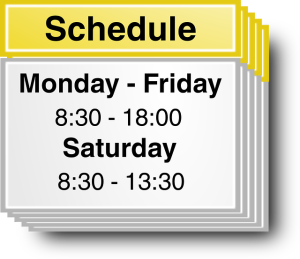 1. Set A Packing Schedule
One of the most time consuming parts of a move is packing your household in an organized manner. We find that most people tend to set themselves a weekend of moving and end up drained after a
full weekend of non-stop moving, leaving themselves too drained for the final step of moving – unpacking. This is probably why people often end up unpacking their boxes days after their move. We recommend setting a moving schedule, in which you write out the items that need to be packed, and give yourself a few boxes a day to pack up. This list should also go in order of most used to rarely used, so that you can start with the items you may not need throughout the week as you begin packing, i.e. you can pack the art you have hanging on the wall before the toiletries you will be using until the day of the move.
2. Use The Right Boxes
We find that most people tend to buy/find a bunch of large cardboard boxes and use each one the best they can to fit all their items. While this works,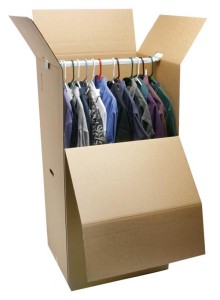 it is far from optimal. There are actually specialized boxes that can help ease the move of certain items. One of the best examples would be wardrobe boxes. Using these specialized boxes you can put all your clothes directly in a box, still on their hangars. This helps you to put them right up in your new closet, and skips a full day of ironing. Other examples of specialized boxes are dish barrel boxes, picture/mirror boxes, and flat screen TV boxes. We have you covered, as we also supply each of these types of boxes as well!
3. Easing The Transition
While moving people get caught up in packing the old home, and forget that their new place is not ready for them to be living in yet. The most crucial part of this is getting your utilities up and running at the new home. We can't even count the number of times we have moved people into homes without lights or running water! We also recommend keeping your toiletries, pajamas, and a couple days of clothes in a few boxes that you can easily identify. This will allow you to unpack your essentials for the next couple days first to bring some normalcy to the chaos of unpacking which is bound to occur.
Moving can be stressful, and we hope that these tips will ease that stress while you prepare and move to your new home. We at 1st Class Moving and Storage are committed to providing the best in moving services and products to assure your move goes smoothly. Call Us Today to get your free quote