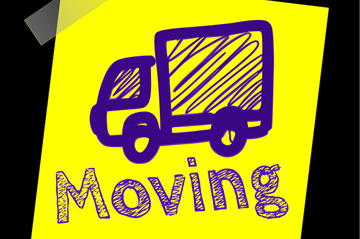 A number of moving companies set up shop every year. Most businesses use social media to advertise their areas of expertise. Unfortunately, not many of us look into the credentials of the company, or if they have licenses to run moving and packing enterprises. Here are a series of questions and answers to help you find the right movers to help you pack and move your belongings.
Duration of Business
Asking a company about how long they have been in the business of moving and packing is a relevant question. This gives you a fair idea as to whether you trust them to move your belongings from one location to the next. If they have just set up shop, check if they have worked with other agencies earlier and their wherewithal in the domain.
License and Registration
Starting out a business is fine, but when transportation is on the menu accompanied by moving and packing, you have to find a licensed business. It is not a negative if you ask questions about their background and license. Also, check out whether the license has expired!
Liability Coverage
The company needs have a certain liability coverage that they provide. The basic protection plan provides you with a fraction of the cost per item. Ask whether the company provides a full value protection service that allows replacement value of the goods, and punitive damage claims. It is very necessary to ensure that all the provisions and differences are stated in the bill of lading. If not you may find yourself paying more than you bargained for, ever.
Experienced Crew
If the company is understaffed, you need to check out whether they employ temporary personnel with experience in the domain of packing and moving. Rookies in the domain are not what you need, and make sure that your opinions are heeded to by the respective moving company. Mistakes do occur, but you cannot take a chance.
Storage Facilities
The new place may not have as much space as your previous digs. Check with the moving company if they have storage facilities available. Make sure that you look at the place to ensure that your goods are in a safe condition. However, if they do not provide this value added service and use a third party, get the relevant information and do a recce at the place to arrive at the right decision.
Payment Paying Structure
What is the amount of deposit that they expect? Do they also provide a cancellation or postponement of the order, are valuable questions that must be posed. If the company insists on an advance that is over 25%, make sure that there is a refundable clause in the agreement. In case of cancellation, it is wise to check out on the reimbursement provided.
Property Damage
This is quite an imperative question that one must ask – about how they prevent property damage. Aside from the goods being transported, while moving them from your home/office to the truck, banisters, floors, doors, windows, should not be damaged. Ask questions that you believe are necessary and make an educated decision.
Visit Moving with Class located in Central Florida, Orlando (but they move coast-to-coast – residential and commercial) for more details.
Moving to or out of the Central, South or Northern Florida | Orlando area? Get a FREE Moving Quote! Call 800-297-6683.