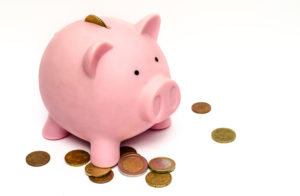 Before opting for movers to head over to your home and take stock of your belongings, the wisest decision would be to ask a few questions. Here are some of them, ideal for a newbie.
Are they Licensed and Registered?
It is mandated by law that any enterprise must be registered by the authorities before setting up shop for trade. If they have the details down pat, like https://movingwithclass.com/packing-and-moving-materials-supplies-orlando-florida the rest of the journey will be a breeze. It is also in one's best interests to find whether the firm has been operational for a while, and their client base to review them.
Do they have Storage Facilities?
As a question, this is quite an imperative to ascertain if they have warehouse facilities that can be used to dock equipment for a while, in addition to moving of course. If they do, that too is a bonus. Many people prefer having this as an option especially if they are moving to another location for a limited period. By using the facilities, they can store their equipment in a safe place instead of carting it from one place to the next.
Are they State Specific?
While sifting through the yellow pages or Google to source moving companies, the ones that are located in places like Central Florida, Orlando (but they move coast-to-coast – residential and commercial) are the ideal ones. They do not have a specific state that they move material to, they handle transport to various destination. A company that has a base in other parts of the country and the globe is the one that you are looking for, especially when transporting of goods to far off places.
What are Their Rates?
This is where it comes down to the basics. A verbal suggestion is not what you are looking for, you need a firm that gives you a break-up and a detailed quote to help you make the right choice. Companies that travel long distances may charge by the weight. However, within the same city, they may charge by the hour. An estimate is a non-binding agreement that does not require the prospective client to pay anything.
Do they Offer an Insurance Coverage for Billed Items?
As a rule, it is always an imperative for a moving company to offer a formula of insurance. This ensures that all the goods during the commute are provided with a valid cover once they are en route to the destination. Insurance is usually based on the weight of the goods. If there are goods that are extremely valuable, it is wise to ensure that there is an extra cover for them. Before opting for an insurance cover, check with your home insurance policy if they cover this as a rider.
Do they have a Cancellation Policy?
Always remember to include this as a question during the process otherwise, it may come as a shock to find a bill for services not rendered. In general, it is wise to find out what a moving company offers before going with the first one that sounds suitable.
Visit the company First Class Moving and Storage located at Central Florida, Orlando (but they move coast-to-coast – residential and commercial) and the website https://movingwithclass.com for more details about the range.
Moving to or out of the Central, South or Northern Florida | Orlando area? Get a FREE Moving Quote! Call 800-297-6683.