Packing And Moving Materials Supplies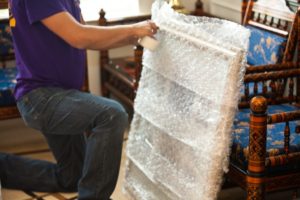 In order to properly move from one place to another, there are quite a few things that you'll be needing. Moving can be a headache, especially when there is heavy machinery and different kinds of furniture involved. If you're not careful while you're packing, you might even destroy your things and cause damage worth a lot of money. That's why the right kind of supplies are important for jobs like this.
What you'll need to have is a checklist to make sure that you've packed everything that needs to move with you. You'll also be needing a checklist of the equipment that you use to do the packing. Without certain kinds of supplies to do the packing, your things can be easily spoilt.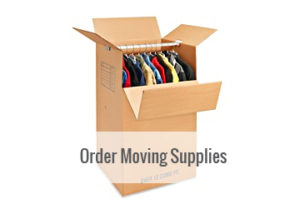 If you can't deal with all the packing and the materials that you need to have, then don't hesitate to call in the professionals. They have more experience in the field and will therefore do a more thorough job. Besides, there are probably more important things that you need to be thinking about that moving equipment. The movers will take care of all your belongings and you can rest easy knowing that your things are in good hands.
What can the movers pack?
The moving company will take care of a wide range of packing for you. They have services for different types of moving like house moving, fine-art moving, office moving, and machinery moving. There are a variety of options as well as price plans that you can opt for.
How to pick the best movers
When looking for a moving company, it is also important to do your homework and be prepared so that there will be no unforeseen surprises along the way. Ask for quotes from a few professional moving companies in your area and weight the pros and cons for each. Ask yourself whether the services offered correlate with the money that you'll have to pay. Once you've weighed your options, you can pick the best one and go on from there.
While you're looking for a moving company, also look for their credentials and work experience. In most cases, fresh, new companies that have only recently started will have less experience than companies that have run for a long period of time. Look for companies that have both qualified and experienced employees. This way, there will not be any surprises along the way.
What packing and moving materials are usually offered by a moving company?
Bubble wrap, Thermocol, Foam
Cora Cloth as well as Brown Paper
Excellent Quality Corrugated Sheets and Rolls
White Paper and Tissue Paper
Plastic and Polythene
Camphor and Moth Balls
Plywood Boxes and Wooden Crates
Silica Gel
These are the basic equipment used. Most moving companies have equipment specialized to move certain types of items like books, computer, crockery etc.
Visit the company First Class Moving and Storage located at Central Florida, Orlando (but they move coast-to-coast – residential and commercial) and the website https://movingwithclass.com for more details about the range.
Moving to or out of the Central, South or Northern Florida | Orlando area? Get a FREE Moving Quote! Call 800-297-6683.