Moving storage facility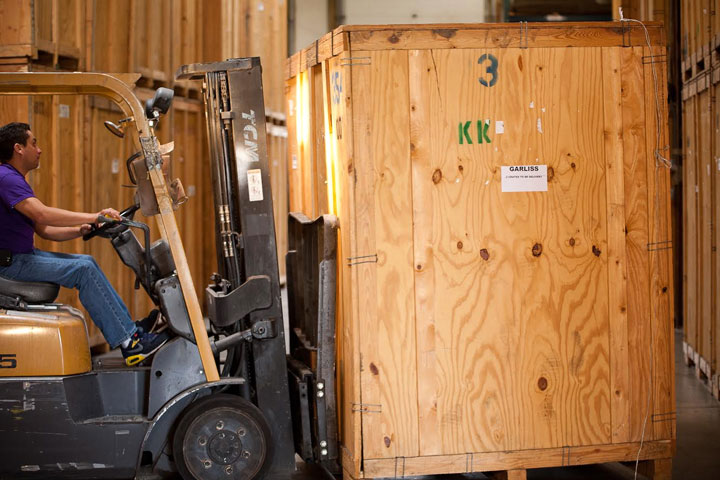 When you're moving houses or apartments, sometimes the lease in your old place may be up before you can move into the new place. This is obviously a headache of a situation for anyone. On top of all the hassle in packing and moving, you have to now worry about what to do with all your things for the intervening period between moving out and moving in. Even if you don't have this inconvenient intervening period and you just need to store some things without moving it into your new place immediately, it's a bother. Luckily, if you find the right moving company, you can get moving storage facilities to solve both kinds of problems.
Facilities for storage in transit
When choosing a moving company, take care to find out whether they provide moving storage facilities. A storage facility provides you with a flexible and convenient solution to gaps in your moving schedule for whatever reason. When you've booked your movers, you will be advised on planning and organizing your move. You should enquire about packing material and methods for various types of items, especially fragile ones. When the movers arrive on the day of the move, the things you need stored will be sent to the moving company's secure storage facilities. Here are some things you can expect when utilizing the moving storage that will be beneficial for you:
Clean and secure storage,
No need to be present during loading and unloading from storage,
Delivery of stored items, whether locally or long-distance,
Packing and moving equipment,
Experience in packing, storing and transporting things safely, and
Insurance.
Why hire a moving company at all?
Professional movers have the experience that we don't, so, hiring a moving company not only makes moving more convenient, but also more efficient. You can even get help with all the packing that needs to be done, including dismantling furniture. You don't have to be present during loading and unloading of your things. The movers will take care of that. Movers have experience in packing and moving things ranging from simple boxes to fragile items and heavy equipment. So, your things are much safer in their hands than in your own.
If you need to move anywhere in Florida, like Orlando in Central Florida or higher up on the East coast like Washington DC or Baltimore, 1st Class Moving can provide secure storage facilities with no administrative fees or security deposit required. Billing is made easy with automatic credit card payment and you get credit back for unused storage periods. For moving and storage, get a free quote by filling in the online form on their website. Moving out and moving in is made simple and easy with professionals who've been doing the job for years.
Moving to or out of the Central Florida | Orlando area? Get a FREE Moving Quote! CONTACT US TODAY 1-800-297-6683